Ultratape Slings
Item Details
|
Reviews
(
1
)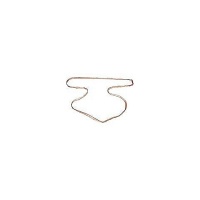 Manufacturer:
Trango



This item may be available at:
Description
Trango Ultratape Slings Spring 2009 The Ultratape Slings by Trango could be made from the best ever material for sewn slings and draws. The proprietary weave of Spectra and nylon, combined with the narrow 12mm width, results in one of the most durable, lightweight and strongest 25kN slings around. Slings are a single open loop. The 24in. Sling is long enough to wear over winter clothes and the 48in. is perfect for a doubled shoulder sling. Strength: 27kN
1 Review
Feel Heavy Duty
Review by: Rudmin, 2010-04-26
Just got 4 of them so can't comment on durability yet, but they feel confidence inspiring. Not as skinny as BD dyneema slings, but not as bulky as nylon or webbing. The high strength is a bonus I guess. I bought them online so they all came in different colours even though they are the same length. I am not sure if I like this or not yet.