Climbing DVD - Return To Sender
Item Details
|
Reviews
(
10
)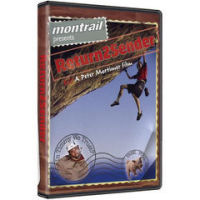 Description
Check out this action packed Climbing DVD, Return To Sender.
10 Reviews

Write your own Review


Read all 10 reviews
Parallelojams
Review by: puerto, 2007-11-29
I was considering buying this video just for the Indian Creek stuff, but then I figured out the entire segment is available free on the Big Up website!
Great Movie
Review by: Miguelitus, 2007-09-05
One of my favorite movies. From the tech tips on the Indian Creek segment to the ideas of the late Mike Reardon, a great movie. The little girl climbing a V10 is absolutely sick, I remeber the day I walked in a Patagonia store in NY and the video this video was on...I could'nt believe it...
Go get it.
Good action, bad host.
Review by: ClusterFock, 2007-08-27
The climbing was great. But I literally couldn't watch it all the way through in one sitting simply for the fact that Timmy O'neill was the most annoying person I've seen on my TV screen.
Review
Review by: epicsaga, 2006-05-24
Mike reardon sporting david lee roth fake blond hair drones on and ON about nonsensical garbage while preening nude on the rock. Next a dog solos up a climb. Garbage. Not even worth a netflix selection.
Review
Review by: p0bray01, 2006-03-23
My fav climbing video....Yep timmy oneil is the bomb....AND you can learn a few things...IE crack climbing jams etc. GREAT VID check it out!